Ultimate SEO Checklist (updated 2023)
In this SEO Checklist, I'll cover every aspect of SEO to help you prepare your website for both users and search engines.
However, you'll be able to comprehend and apply everything I'm about to teach you.
If you want to have your website or blog appear on the first page of Google search results, this post is for you.
Not just any page one, but the top three spots, where the majority of clicks are directed!
Every month, this website receives more than 500,000 visitors. That is regular, cost-free organic traffic that requires little work.
This is because I use this checklist to beat out my rivals. But first, let's examine how SEO operates:
Just three main steps are involved:
Select the Correct Keywords (Do content research).
Make your pages SEO-friendly (Technical SEO, website settings, and more).
Boost authority or overall topical credibility (Backlinks).
You must adhere to the CTA listed in the checklist if you want your site to rank for specific keywords.
SEO Checklist: Get to the top of Google Quickly in 2022
Every point on the checklist should be taken seriously to get your website or blog started with SEO.
Using the above-mentioned methods as a guide, I have separated this comprehensive SEO checklist into four categories:
Checklist for Website Configuration
Checklist for Technical SEO
List of site performance metrics
List of On-Page SEO Checks
Now let's examine each section in further depth.
Ultimate SEO Checklist for Website Configuration
Building a website from the ground up is essential for SEO success.
It might be challenging to rank well in Google search results if your website isn't set up correctly from the start.
It should be neat, straightforward, and beneficial to your users.
The settings and procedures that must be completed for a new WordPress site are all covered by this SEO checklist for website configuration.
Several items in this section aid in the quick indexing of your website.
Install Google Analytics and Google Search Console on Your Website
Although there are many free SEO tools available, Google Search Console (GSC) and Analytics (GA) are the two most important ones. GSC provides information about the organic performance of your website.
While Google Analytics monitors user behaviour and website traffic. Both tools can be used to find SEO chances for your website.
The following details on how to link your website to Google Search Console:
Create a Google account for free.
Choose "Add property" from the homepage of the Search Console.
Type the URL of your website, then click "Continue."
Copy the provided code by selecting the "HTML tag" tab.
Access your site's WordPress dashboard by logging in.
Go to Appearance's Theme File Editor, then.
Place the code wherever before choosing the header.php file.
Return to GSC and select "Verify."
You can also use your DNS provider to check your site for GSC compliance.
The TXT record must only be copied from the domain registrar's website and pasted into your domain's TXT records.
Here's how to create a Google Analytics account to monitor visitors to your website.
For your GA account, install Google Tag Manager. The next step is to erect a container for your site.
Create an account with GA.
Link your Google Tag Manager to your analytics tag.
Create goals (optional)
You can now begin monitoring site visitors' activities. You should link the GA account to the GSC.
Set Up Your Site in Bing Webmaster Tools
As the second-largest search engine on the planet, Bing should also be added as a submission option for your website.
You must create a Bing Webmasters Tools account to do that.
Similar to GSC, it offers insightful information about how your website performs on Bing. To create your Bing Webmaster Tools account, follow these steps:
Create a Microsoft account for free.
Click "Add a Site" on the Bing Webmaster Tools home page.
Send the XML sitemap for your website.
Either upload an XML file or copy the meta tag and put it at the top of your website. Alternatively, you could add CNAME to your hosting company.
Installing a WordPress plugin that assists you in verifying your website for Bing Webmaster Tools, such as Yoast or RankMath, is an additional simple method.
Create an account with Baidu and Yandex Webmasters to submit your website.
The biggest search engines in China and Russia, respectively, are Baidu and Yandex.
Without a question, both nations have substantial populations. You ought to submit your website to these search engines for this reason.
However, other people think it's not worthwhile. But why not give it a shot? After all, it's free to do so.
All you need is a short window of time from your demanding schedule.
Here's how to create accounts for Baidu Webmaster Tools:
Create an account for the Baidu Webmaster Tool using the global SMS verification technique. Continue after providing all of your information.
Submit your Website to Baidu
Now you can proceed.
Lastly, follow these steps to create a Yandex Webmaster account so you can submit your website.
Go to Yandex. Webmaster
Sign in using your Facebook, Twitter, or Google accounts.
Visit "My sites"
Your website's URL can be entered by clicking the "+" symbol.
Verify your website utilizing the same procedures as GSC.
For instance, you can open the header.php file in Theme Editor and paste the HTML code within the tag head> from your website's WordPress dashboard.
Include significant pages on your website.
For search engines like Google to find and index the content on your website, you must submit your sitemap to them. But what if it never had any content, to begin with?
Of course, the first few days must be spent creating some crucial pages and submitting at least 30 articles. These crucial pages could be:
Protect the privacy of your site's visitors with a privacy policy.
To utilize your website and protect it from legal action, please read the Terms and Conditions.
Use your "Contact" and "About" pages to demonstrate that you are a real person.
Create a "Contact" page for your website using any contact plugin.
All you have to do to create the "About" page in WordPress is go to "Pages." Select "Add a page," give it the title "About," and then begin writing your story.
Start monitoring your site's keywords and backlinks.
It's crucial for SEO that you keep track of your backlinks and keywords so that you can adjust your optimization.
It aids in your understanding of which SEO tactics are effective for your website and which are not.
Ahrefs and SEMRush are just two of the many tools you can use to keep track of your backlinks and keywords.
You don't need to go elsewhere if you currently have a subscription to these expensive SEO products.
Alternatively, you can use Search Console to track keywords and MonitorBacklinks to track backlinks.
Additionally, utilizing WordPress plugins like Yoast or RankMath is the simplest way to keep track of your keywords.
All you have to do is install the plugin from the page.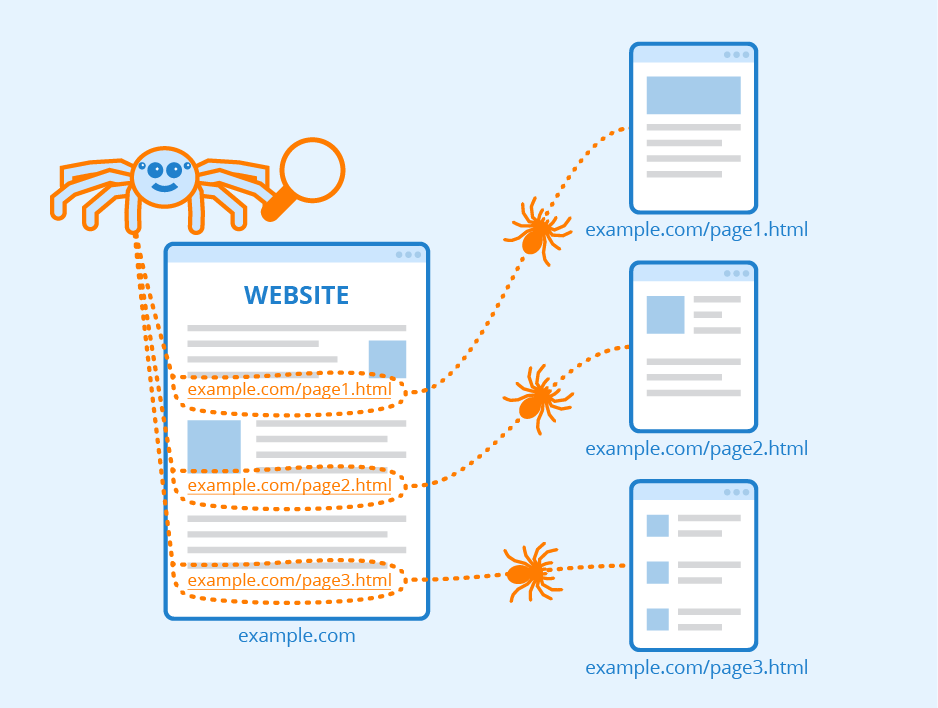 The Ultimate Checklist for Technical SEO
Checking to see if Google has indexed your website is the first step.
You may do this by typing "site:YourWebsite.Com" into the Google search bar.
Before continuing, you must make sure that your website appears in the search results.
Let's get started with a few crucial things you need to do to enhance the technical SEO of your website.
Create WWW Version for your website.
For SEO, having a www version of the site is crucial. By entering www.YourWebsite.com in the browser, you may see if your website has a www version.
If it reroutes to YourWebsite.com, you do not yet have a www site version and you should do it right away.
Make sure you consider all of the variations. Here's how to create your website's www version.
Install an SSL certificate on your website
One of the most critical SEO checkpoints is installing an SSL certificate on your website.
Even now, Google favours websites that use SSL certificates for security.
Sitemap creation for your website
You must generate a sitemap if you want Google to index every page of your website.
All the URLs on your website are listed in a file called a sitemap.
This facilitates the discovery and indexing of your material by search engine crawlers.
Either manually or with a WordPress plugin like Yoast or RankMath, you may construct an XML sitemap.
Determine the Robotos.txt file on your website
Search engine crawlers are instructed on which pages to index and which to skip via the Robots.txt file.
You must declare which user agents can crawl your website and which pages they can access in the robots.txt file.
Use Noindex and Nofollow Tags Correctly
The noindex tag instructs web crawlers from search engines not to index a specific page on your website.
If there are pages on your website that you don't want to show up in the search results, this is helpful.
To preserve topical authority on search engines like Google, website authors this.
On the other side, the nofollow tag instructs search engine crawlers not to follow the links on a specific page.
Set Up Permalinks for Your WordPress Website
The URLs of your blog posts and pages are known as permalinks.
They should remain unchanged once you publish a post or page, making them permanent.
They are called permalinks for this reason. And this is how you configure them on a WordPress website.
Activate the WordPress dashboard.
Access Settings.
Choose Permalinks and "Post name" as the only option.
WordPress creates permalinks for your posts and pages automatically, but they aren't always the best for SEO.
Therefore, you must manually configure permalinks. There is simply one requirement: all URLs must be brief.
Verify Your Website Is Responsive
These days, SEO requires a website with a responsive design.
Google favours websites that are optimized for mobile devices because it is what the majority of consumers do today.
Using this tool, you can determine whether your website is responsive or not. Just enter your site's URL into Google's agency to see if it is mobile-friendly.
When someone attempts to access a page on your website that doesn't exist, a 404 error page appears.
A customized 404 error page is crucial since it enhances the user experience.
It's crucial to include social sharing buttons on your website to increase traffic. Although it doesn't increase your website's Google ranking, it does make people more likely to share your posts.
The following WordPress plugins can be used to add social sharing buttons to your website:
A Simple Social Sharing
Share Buttons with Floating Sidebars that Are Custom
MashShare Share Buttons for Social Media
All OK, bye for now. For further information, take a look at this technical SEO checklist.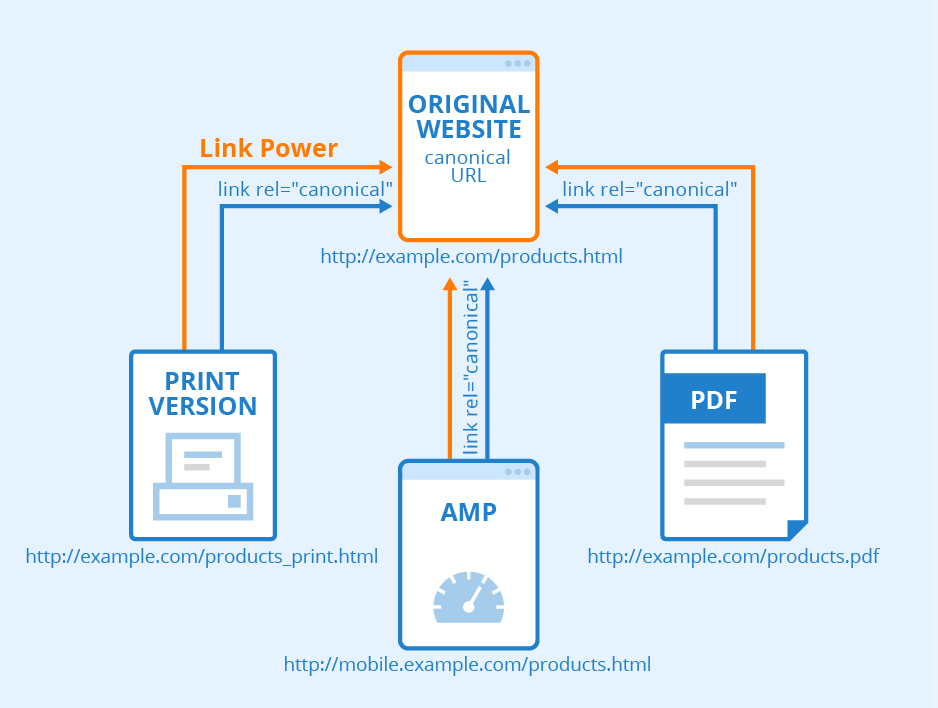 List of site performance metrics
To help you optimize your website for higher rankings and enhanced site performance, this section will cover all the critical elements of SEO.
Check your site's speed and make any necessary modifications because site speed is a crucial ranking factor for SEO.
Let's begin our SEO checklist to improve the functionality of your website.
Perform a Site Performance Test
The first step is to use a program like Google PageSpeed Insights to test the performance of your website.
This will help you understand where your site is at and what needs to be improved.
Make sure your website loads quickly, especially on mobile.
To guarantee that your website appears amazing on all screen sizes, use responsive design.
Here's how to gauge the effectiveness of your website:
Please visit Google PageSpeed Insight.
Enter the web address of your page.
Select "Analyze" from the menu.
You may also use WhichLoadsFaster or Pingdom Website Speed Measure to test the speed of your website.
After reviewing your website, make the necessary adjustments to improve its functionality.
Utilize the top hosting services
The hosting service for your website is crucial to how well it functions. With inadequate hosting, your website is likely to experience lengthy load times, frequent outages, and security flaws.
Because of this, picking a reputable and excellent hosting provider is crucial.
Select the Best CDN.
The performance of your website can be greatly enhanced, especially with a global audience.
By caching data on servers around the world, these content delivery networks help deliver your content more quickly.
One of the top CDN providers is Cloudflare, followed by LiteSpeed CDN and Amazon CloudFront.
Utilize the Caching Plugin
By caching static files and requests so they don't need to be loaded every time a visitor visits your site, caching plugins help your site perform better.
Here's how to utilize a caching plugin to improve the performance of your website.
This can speed up your site's loading time and enhance its functionality.
Using W3 Total Cache or WP Fastest Cache is what I advise. But if you currently use LiteSpeed services, you don't need a caching plugin.
Minify JS and CSS
JS and CSS files are in charge of a sizable portion of the code on your website.
You can minimize the size of your code and enhance the functionality of your website by minifying these files.
Utilizing tools like Minifier, Gzip, Closure Compiler, or plugins like Autoptimize or WP Super Minify, you can minify your files.
Here's how to use a WordPress plugin to minify JS and CSS files.
Image optimization and lazy loading
The largest assets on a webpage are images, which can cause your site to load slowly.
Therefore, it's crucial to optimize them for the best performance. Here's how to lazy load photos and optimize them.
Use Canva to create images using only text and design components.
Utilizing TinyPNG, download them in the.PNG format.
Put the photos in web format.
Utilize plugins like WP Smush Lazy to load them.
Plugins for WordPress like WP Smush and ShortPixel Image Optimizer can help you optimize your images.
These plugins will assist in compressing your image files without sacrificing quality.
Image optimization and lazy loading
The largest assets on a webpage are images, which can cause your site to load slowly.
Therefore, it's crucial to optimize them for the best performance. Here's how to lazy load photos and optimize them.
Use Canva to create images using only text and design components.
Utilizing TinyPNG, download them in the.PNG format.
Put the photos in web format.
Utilize plugins such as WP Smush.
lazy, add these plugins to them
Plugins for WordPress like WP Smush and ShortPixel Image Optimizer can help you optimize your images.
These plugins will assist in compressing your image files without sacrificing quality.
Update your WordPress site's database regularly.
The WordPress software and plugins are updated often by WordPress.
These upgrades typically feature performance enhancements and security fixes. Therefore, it's critical to maintain the most recent version of your website.
Your WordPress website and plugins can be updated manually or automatically. I advise using WordPress' automatic update function.
However, be careful not to use any plugins that have been neglected.
Use the quickest theme or template for a design
The effectiveness of your website is significantly influenced by your WordPress theme or website design.
A theme with bad coding might substantially slow down your website.
Therefore, choosing a quick and light theme for your website is crucial.
Here are a few quick and light themes for you to pick from:
GeneratePress
Astra
Kadence Themes
Neve
I'm hoping that by using this SEO checklist, you can improve the performance of your website in 2022.
If you have any questions, please ask them.
List of On-Page SEO Checks (2022)
Optimizing the content of your web pages is the main goal of on-page SEO. I've already written a thorough on-page SEO manual.
So with this on-page SEO checklist, I'll be tactful and straightforward. Great? Let's begin!
Write for both readers and search engines.
Some people advocate writing just for readers, while others favour writing for search engines like Google.
Search engines aim to assist users in finding pertinent information. I, therefore, think you ought to choose both.
Here are some pointers for writing for both readers and search engines:
Create an engaging, distinct, and clear headline.
Choose concise paragraphs (no more than 3-4 sentences).
Use lists with bullets and numbers.
Bold the most critical phrases.
Consider an original stance to assist diverse readers.
As much value as you can to your readers.
Consider an original stance to assist diverse readers.
As much value as you can to your readers.
The target keyword should naturally appear throughout the content.
Including target, keywords don't mean plastering them all over your material.
They should be added where it makes sense to do so. In the following instances, you can employ primary keywords:
URL
Title
Picture ALT
Headings (H1, H2)
subheadings and headings
the opening 100 words of the text.
Naturally, throughout the topic.
Recognize NLP and apply it to your content
Your target keyword's related keywords are known as LSI (Latent Semantic Indexing) keywords.
Nevertheless, natural language processing (NLP) technology is currently used by major firms like Google.
NLP is crucial to SEO because it helps search engines comprehend the purpose behind user search queries.
In turn, this aids Google in giving users of its search engine more pertinent results.
H-Supertools Term Research Tool, Surfer SEO, and LSIGraph can all help you uncover keywords that are closely linked to your main keyword.
Utilize on-page plugins such as RankMath or Yoast
Use a plugin like RankMath or Yoast if you're new to SEO and want to make sure you're following the best on-page SEO guidelines.
Both of these on-page SEO plugins for WordPress are excellent, but RankMath is my favourite.
The reason is that, even in the free edition, it is incredibly lightweight and includes a ton of premium features.
Link to Useful and Reliable Websites
Linking to reputable and pertinent websites shows that you have done your study on the subject.
It demonstrates your confidence in your ability to give credit where credit is due.
Additionally, it aids your readers in doing more study on the subject.
Include links to at least three to four external websites in each post. But make sure they are also pertinent and logical.
View Maya's perspective on the external links on your website.
To check the domain authority, you can use this free Backlinks Checker or Moz's Open Site Explorer.
Never hyperlink to a page that contains the same keyword
Never link to a page on your website that uses the same keyword when it comes to on-page SEO. We refer to this as keyword cannibalization.
When you target the same term on many pages of your website, this is known as keyword cannibalization.
Due to Google's confusion over which page to rank for, it is bad for on-page SEO.
Additionally, you don't want other pages to appear in the rankings for the same terms that you do.
Use appropriate image names and ALT tags.
W3Techs estimates that photos make up an average of 21.8% of the weight of a web page. Therefore, you should optimize your photos to ensure a website that loads quickly.
Here are some pointers for improving images:
Give your image files respectable names (For example, on-page-SEO-checklist. web would be a perfect image file name for this post).
Use appropriate alt tags (for featured pictures, an "on-page SEO checklist" would be the ideal alt image).
Images can be compressed to become smaller without losing quality.
But go overboard. Otherwise, you risk cramming your content with keywords. Here's how to set the ALT text for photos.
Featured Snippet Optimization
A box that sits on top of the search results is known as a highlighted snippet. It provides a brief synopsis of the solution to the searchers' question.
An illustration of a featured snippet is given below:
As you can see, this is a fantastic chance to increase traffic to your website.
Why? It is a result of the post receiving the keyword's zero position. There is no assurance that you will appear in the clip. However, you can prepare for it.
To be featured in a snippet,
Make sure that your response is presented as a list, table, or paragraph.
And it must be between 55 and 60 words.
To format your material, use the appropriate headings and subheadings (H1 & H2 tags).
Answer the question directly and concisely.
Use clear language and correct grammar.
Bold the most critical phrases.
Give the best response you can to the question in one paragraph, and your response will probably appear in the featured excerpt.
Examine Dwell Time and Improve It
Dwell time is the amount of time a user spends on your website after coming through the SERP.
A long stay time is a sign that searchers will find your material relevant and helpful. It's a helpful on-page SEO ranking factor as well.
How to increase dwell time on your site is as follows:
Using appropriate headings and subheadings will help readers scan your information.
Use concise sentences and paragraphs.
Use simple language (Your content should be easy to read).
To break up the monotony of text, including pictures, movies, and infographics.
Like this on-page SEO checklist, write longer blog content.
Open the comments section.
Speed up your website.
Keep an eye on the average Dwell time and get better with time. You need to increase the average Dwell time if it is under two minutes.
Summary of SEO Checklist (2023)
This is the definitive SEO checklist to help you rank your pages in Google. You must complete these tasks for each article or page you publish.
Therefore, save this checklist and frequently return to follow the action.
This is something I made so you can check and uncheck items to make sure you don't miss anything.
Comment, Let Me Know What You Think, And Implement!
Enjoyed the article? Comment below, tell me what you thought, and also tell me what else you'd like to know about? I always try to write on topics that my readers want to hear.
SEO Checklist
About Authors