The Ultimate Blogging Guide
Blogging has grown in popularity as a means of sharing one's thoughts, ideas, and experiences with the rest of the world.
Before starting your own blog, you should be aware of what a blog is and how it differs from a website.
In this blogging guide, we'll go over the basics of blogging abording too many topics.
We will talk about what a blog is, how to choose a niche for it, how to choose a blogging platform, to how to create and set up your blog.
So let´s get started with this blogging guide.
What is a Blog?
A blog, short for "weblog," is a website updated regularly with new content.
Blogs are typically written by an individual or a group of people and can cover many topics.
Some blogs specialize in specific areas, such as technology or fashion, while others are more general.
One of the defining characteristics of a blog is that it is organized chronologically, with the most recent post appearing at the top of the page.
This makes it easier for readers to find and read the most recent content as you publish it.
Also, blogs typically have an RSS feed, allowing readers to subscribe to the blog and receive updates when adding new content.
That is a blogging definition.
How Does a Blog Differ From a Website?
While blogs and websites share some similarities, there are also some key differences between the two.
One of the main differences is that blogs are typically updated more frequently than websites.
Websites are often created for a specific purpose, such as to provide information about a company or to sell products.
They may be updated occasionally, but the content is generally more static.
Another key difference between blogs and websites is that blogs tend to be more personal in nature.
They often include the author's thoughts, opinions, and personal experiences. Websites, on the other hand, tend to be more formal and objective in their tone.
Benefits of Blogging
Blogging can have many benefits, both personal and professional.
Here are a few of the key benefits of blogging:
Self-expression:
Blogging is a great way to express yourself and share your thoughts and ideas with the world.
It can be a form of self-expression and can be a therapeutic way to process your thoughts and emotions.
Personal branding:
Blogging can help you establish yourself as an expert in your field.
By consistently creating high-quality content, you can establish yourself as a thought leader and build your personal brand.
Networking:
Blogging can also help you connect with other bloggers and build relationships within your niche. This can lead to opportunities for collaborations, guest blogging, and more.
Increased visibility:
Blogging can increase your online visibility and help you reach a wider audience.
By optimizing your blog for search engines, you can drive more traffic to your blog and increase your online presence.
Monetization opportunities:
Blogging can also be a way to monetize your passion. There are many ways to monetize a blog, such as through affiliate marketing, sponsored posts, and advertising.
Learning:
Blogging can also be a learning experience. It can help you improve your writing, research, and communication skills.
Increased credibility:
Blogging can help establish you as a credible and respected voice in your niche.
As you consistently produce high-quality content, you will gain credibility and trust among your readers.
Increased engagement:
Blogging can also increase engagement with your audience.
By providing them with valuable information, you will encourage them to engage with your content, leave comments, and share your posts.
Overall, blogging can be a valuable tool for personal and professional growth.
Whether you're looking to establish yourself as an expert, build your personal brand, or monetize your passion, blogging can help you achieve your goals.
With all this being said, it´s time to talk about some important steps in our blogging guide.
How to Choose a Niche for Your Blog
When you're starting a blog, one of the first things you'll need to do is choose a niche.
A niche is a specific topic or area of interest that your blog will focus on.
Choosing a niche will help you create content that is relevant and interesting to your target audience.
When choosing a niche for your blog, here are some additional points to consider:
Competition:
Consider the level of competition in your chosen niche.
While it's good to have a large audience, it can also be difficult to stand out if there are already many established bloggers in your niche.
Look for niches that have a balance of competition and potential audience.
Profitability:
If you plan to monetize your blog, consider if your niche has the potential to be profitable.
Niches such as personal finance, health and wellness, and technology tend to have more monetization opportunities than others.
Timelessness: Consider
if your niche is timeless or if it is more of a trend.
Blogging is a long-term commitment, you want to make sure that your niche will still be relevant in the future.
Personal experience:
Consider if you have personal experience or knowledge in the niche you are considering.
This can make it easier to create content and establish yourself as an authority in the niche.
Flexibility:
Consider if your niche allows for flexibility in terms of content creation. You want a niche that allows you to create different types of content such as videos podcasts, and written articles.
Audience demographics:
Consider the demographics of the audience in your niche. Knowing the age, gender, income level and interests of your target audience will help you create content that resonates with them.
By considering these factors, you can choose a niche that is not only interesting to you but also has the potential to attract and engage an audience.
Remember that your niche can evolve over time, so don't be afraid to experiment and test different niches until you find the right fit.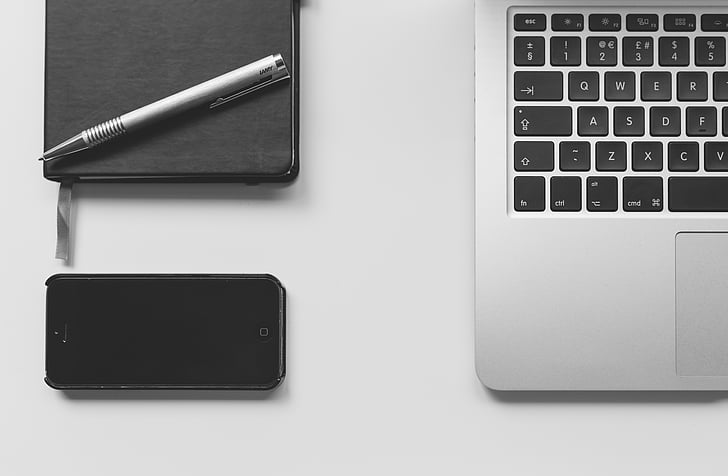 How to Choose a Blogging Platform
When it comes to choosing a blogging platform, there are several factors to consider.
Here are some key points to keep in mind when making your decision:
Ease of use:
If you're new to blogging, you'll want to choose a platform that is easy to use and set up.
Platforms such as WordPress and Blogger are popular choices among beginners because they are user-friendly and have a simple learning curve.
Customization options:
As you become more experienced with blogging, you may want to choose a platform that offers more advanced customization options.
Platforms such as Squarespace and Wix are good options for more experienced bloggers because they offer a wide range of design templates and customization options.
Features and functionalities:
Consider what features and functionalities you need for your blog such as contact forms, e-commerce, membership options and so on.
Some platforms may have more robust options than others.
SEO:
Search Engine Optimization (SEO) is an important aspect of blogging.
Platforms such as WordPress and Ghost are great for SEO as they provide many options for optimizing your blog for search engines.
Cost:
Blogging platforms can vary in terms of cost, from free to premium options.
Consider your budget and what you are willing to pay for a platform. Some platforms offer free basic plans with paid options for advanced features.
Support:
Consider the level of support offered by the platform. Some platforms have a large community of users and offer extensive documentation and tutorials, while others may have limited support options.
By considering these factors, you can choose a blogging platform that is the best fit for your needs, whether you're a beginner or an experienced blogger.
It is also important to note that you can always change platforms later on, however, it can be a time-consuming and complex process, so it's best to choose a platform that meets most of your needs from the beginning.
How to Create and Set Up Your Blog
This is the last step in our blogging guide.
Once you've chosen a niche and a platform, it's time to create and set up your blog.
The exact steps will vary depending on the platform you've chosen, but the general process is as follows:
Choose a domain name: Your domain name is the address of your blog on the internet. It's important to choose a domain name that is relevant to your niche and easy to remember. Many platforms, such as WordPress, will allow you to purchase a domain name directly from them.
Get web hosting: For your blog to be accessible on the internet, you'll need to purchase web hosting. This is the service that stores your blog's files and makes them accessible to visitors. Most platforms will offer web hosting as part of their service.
Install your platform: Once you have your domain name and web hosting, you can install your chosen platform. This is the software that will power your blog and allow you to create and publish posts. Most platforms have easy-to-follow instructions for installation.
Customize your design: After installation, you can customize the design of your blog to make it look and feel unique. This can include choosing a template, customizing the layout, and adding widgets and plugins.
Create your first post: Now that your blog is set up, you can start creating content. Your first post should be an introduction to your blog and an overview of what readers can expect to find on your blog.
Promote your blog: Once you've created your first post, it's time to start promoting your blog. This can include sharing your blog on social media, guest blogging on other sites, and reaching out to other bloggers in your niche.
Starting a blog can seem overwhelming, but by understanding the basics of blogging, choosing a niche and platform that works for you, and following the steps to set up and promote your blog, you'll be on your way to creating a successful blog that connects you with an audience that shares your interests and passions.
Conclusion
As shown in this blogging guide, we can conclude blogging is a fantastic way to let the world know what you are thinking, feeling, and experiencing.
By now, there are several things you know about.
You can position yourself for success by being aware of the fundamentals of blogging, such as the distinction between a blog and a website, how to select a niche for your blog, and how to select a blogging platform.
You can make sure that your blog is usable, accessible, and aesthetically pleasing to your audience by simply following the instructions for creating and setting up your blog.
Finally, you can increase your audience and establish your blog as a reputable and valuable source of information within your niche by promoting it and connecting with other bloggers.
Though building an audience takes time and blogging is a journey, with the right strategy, you can build a successful blog that you can be proud of.
Video – Blogging Guide
Resources:
Download our free video marketing guide.
Comment, Let Me Know What You Think, And Implement!
Enjoyed the article? Comment below, tell me what you thought, and also tell me what else you'd like to know about? I always try to write on topics that my readers want to hear.
blogging guide
About Authors